Palestine-Israel Conflict: Impact on Campus Dialogue and University Responses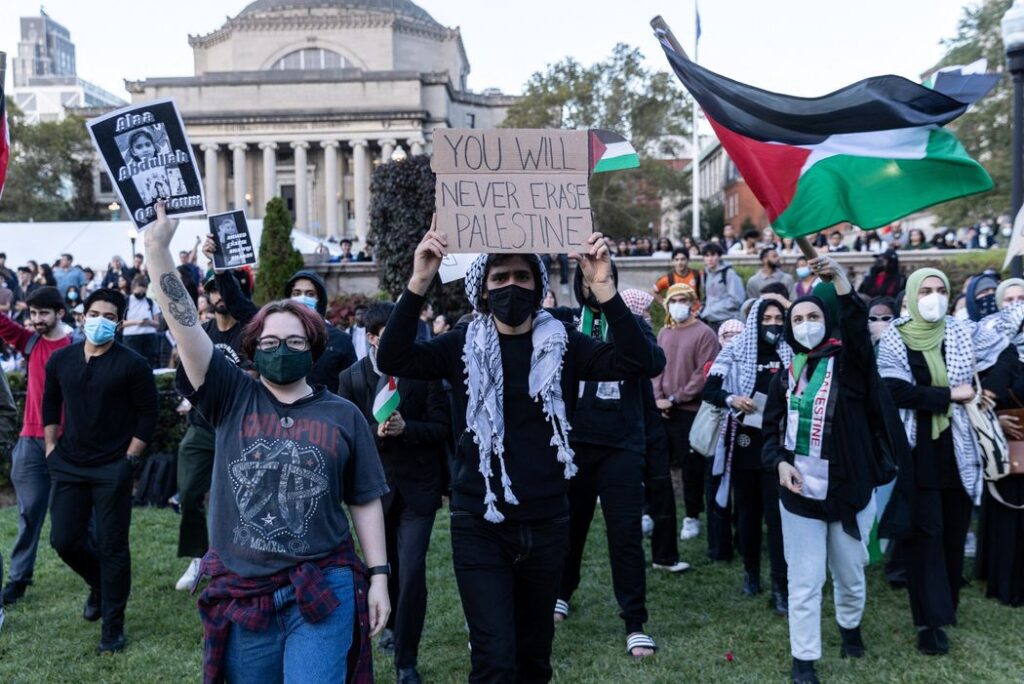 Photo Credits: JEENAH MOON/REUTERS
By: Joanna Sawtari / Arab America Contributing Writer
The Exception to Free Speech
The United States takes great pride in its commitment to fostering an environment that encourages free speech and advocacy among its citizens. However, it is disheartening to acknowledge that one notable exception to this principle are pro-Palestinian voices. Recent events have highlighted a concerning trend of increasing censorship of Palestinian voices within university campuses. The glaring hypocrisy of the Western education system is evident when it comes to addressing apartheid in Palestine.
Since the October 7 attacks, universities have need to increase security in Islamic and Jewish centers as students have been targeted. It's been reported that Islamaphobic and antisemetic hate crimes have quadrupled over the past months, particularly on university campuses.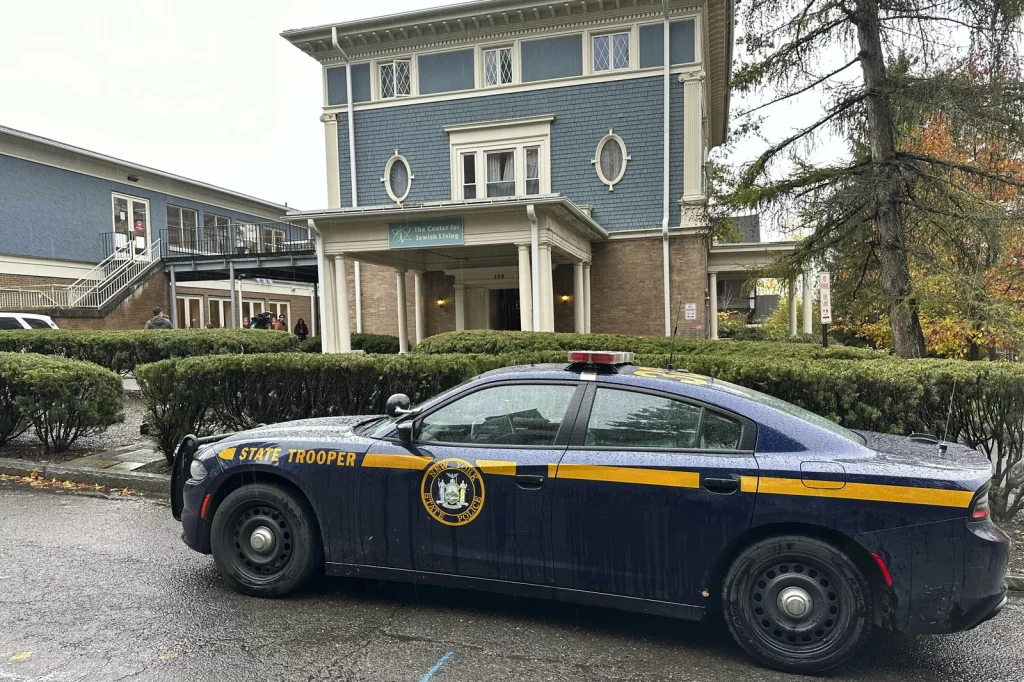 A New York State police cruiser is parked in front of Cornell University's Center for Jewish Living / Credits: NPR
Targeting Pro-Palestinian Students
Many pro-Palestinian students have reported being harassed, doxed and fired from their jobs. We've seen many physical assaults, including a hit-and-run that took place in Stanford University that hospitalized an Arab muslim student. There was another scene at Stanford where a student of color was spat at during a Palestinian liberation display. The university's administration has come out to condemn these hate crimes, but this still hasn't alleviated the tension on campus.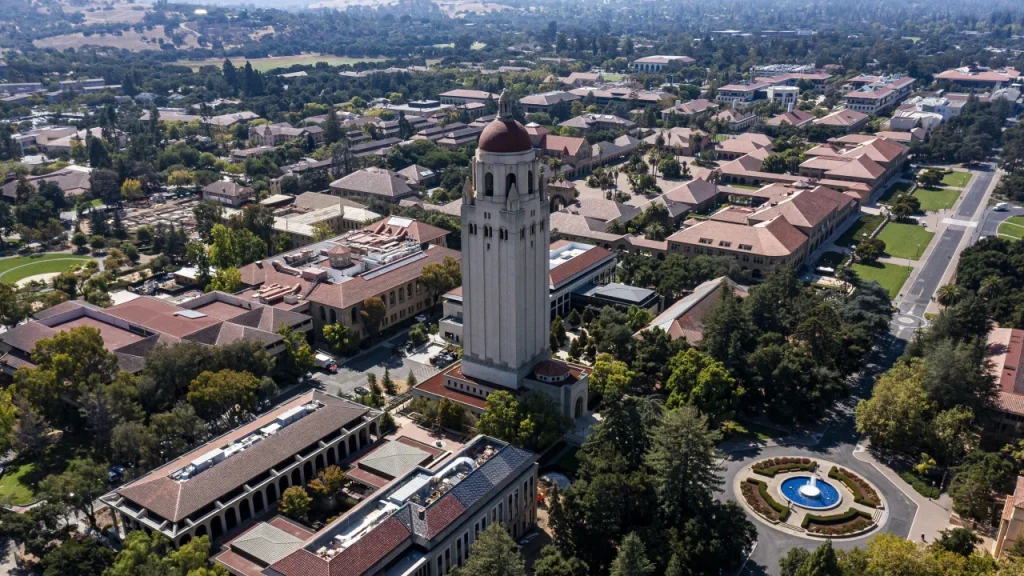 Stanford University's Campus – Photo Credits: David Paul Morris/Getty Images
Columbia University has presumably been the hotspot for its student divide amid the Palestine-Israel war. There have mostly been counter rallies for any pro-Palestinian march.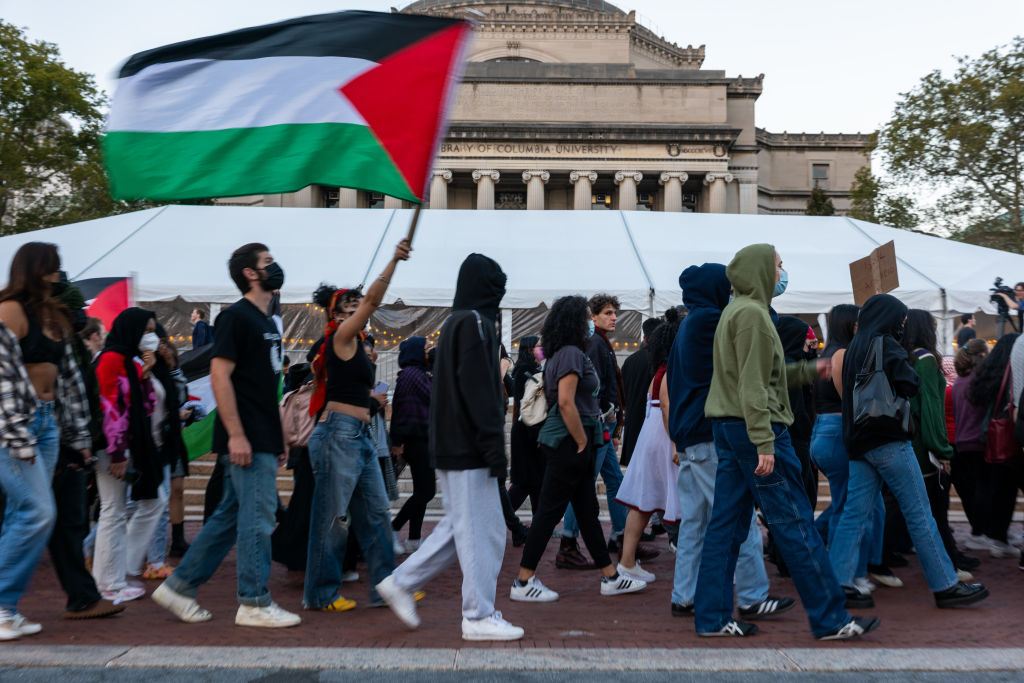 As advocacy is on the rise in Columbia's campus, the administration suspended Columbia's pro-Palestinian groups such as SJP (Students for Justice in Palestine) – following Brandeis' ban on SJP. This decision brings up important concerns about suppressing pro-Palestinian voices and violating freedom of expression in universities. Suspending these groups reflects a troubling trend of limiting open discussion and stifling viewpoints on Palestine. It's imperial to grasp the challenges faced by advocacy groups and how this affects genuine conversation and mutual understanding.
Silencing Us Won't Get You Anywhere
It is essential to recognize that progress as a nation hinges upon amplifying the voices of the oppressed. Over the past 75 years, discussions surrounding the Palestinian-Israeli conflict have often been shunned to prevent any discourse that might cast Israel in a negative light. However, it is high time to break this cycle of silence and allow for a more open and inclusive dialogue.
By acknowledging and addressing the challenges faced by the Palestinian people, we can strive for a more balanced and empathetic understanding of the conflict. It is through candid conversations, where all perspectives are heard and respected, that we can hope to find a path towards a just and lasting resolution. This cannot be done by banning students and youth from speaking up – universities must abide by their role in promoting intellectual freedom and encouraging critical thinking on and off campus.
As individuals in this country, it is our responsibility to challenge the Western narrative and advocate for more inclusive and accurate storytelling. By amplifying the voices of the oppressed, we can contribute to a future where justice, equality and peace prevail.
Check out our blog here!