Pathbreakers of Arab America--Thirteenth in Series: Ralph Nader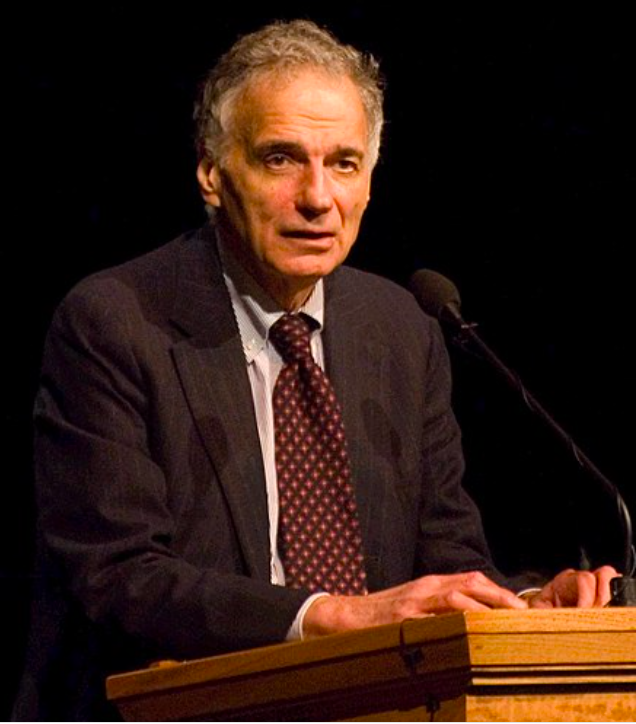 By: John Mason / Arab America Contributing Writer
This is the thirteenth in Arab America's series on American pathbreakers of Arab descent. The series includes personalities from entertainment, business, sports, science, academia, and politics, among other areas. Arab America contributing writer Mason highlights our thirteenth pathbreaker, Ralph Nader, a highly successful lawyer, consumer advocacy activist, environmentalist, and author. His role as a candidate for political office in the Green and Reform parties and as an independent is viewed as controversial. Born on February 27, 1934 in Winstead, Connecticut to Nathra and Rose, who were Antiochian Greek Orthodox Christian immigrants from Mount Lebanon and the Beqaa Valley in Southeastern Lebanon.
Consummate consumer-environmental protectionist and governmental reformer, Nader, a born-to-be activist
Son of Lebanese immigrants to the United States, Nader attended Princeton University and Harvard Law School. His first claim to fame was his publication in 1965 of the book Unsafe at Any Speed, a highly influential critique of the safety record of American automobile manufacturers. Nader then led a group of volunteer law students—called "Nader's Raiders"—in an investigation of the Federal Trade Commission, which led directly to the overhaul and reform of that agency. In the following years, Nader leveraged his growing popularity to establish a number of advocacy and watchdog groups including the Public Interest Research Group, the Center for Auto Safety, and Public Citizen.
On settling in Connecticut, Nader's father, Nathra, worked in a textile mill before opening a bakery and restaurant. As a youth, Ralph helped at his father's restaurant and worked as a newspaper delivery boy for the local paper. Offered a scholarship to Princeton, Ralph was forced by his father to decline it, saying his family could afford tuition. The family requested that the scholarship be transferred to a student who could not afford it. Ralph graduated with honors in 1955, upon which he attended Harvard Law School, where he earned a law degree. He then joined the U.S. Army, serving as a cook at Fort Dix.
In 1959, Nader began to practice law in Hartford, Connecticut, while simultaneously serving as a foreign correspondent for several news organizations. By 1964, he moved to Washington, D.C., where he took a position as a consultant to Assistant Secretary of Labor Daniel Patrick Moynihan. His publication of Unsafe at Any Speed was "a critical dissection of the automotive industry…claiming that many American automobiles were generally unsafe to operate." The book was an immediate bestseller, eventually resulting in Congress passing the National Traffic and Motor Vehicle Safety Act.
Not all of Nader's contributions have been valued, for example, his four bids to become President of the United States. He ran as a candidate in several smaller parties and as an independent. It was his run in 2,000 that stirred controversy, in that his candidacy, which brought him nearly three million votes, created the impression that it helped Republican candidate George W. Bush win a close election against Democratic candidate Al Gore.
Arab influence on Nader significantly shaped his worldview and his life's work
In an Arab America 2019 interview with Ralph Nader on the publication of his book, Seventeen Traditions, he talks about the central part his Lebanese Arab cultural heritage played in his life growing up and on his critical life decisions. Nader claims that his upbringing with Lebanese Arab parents shaped his focus on his role as a citizen's advocate. Growing up in Winstead, Connecticut, Nader and his brother and sisters learned household Arabic, meaning lots of proverbs and behavior-shaping influence. One of the noteworthy influences was that Ralph and his siblings were taught, above all, how to listen. This capability became critical to Nader's subsequent civic engagement.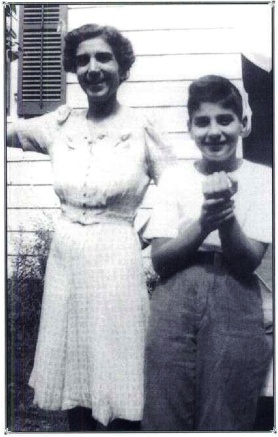 Developing a critical capacity was a major result of the Nader children's rearing by Arab American immigrant parents. Their Mother in fact once told her children, "Patriotism [is] not only loving your country but working hard to make it more lovable." That, says Nader, led him and his siblings to be civically active. The patriotism of today, he averred, is a "sort of phony patriotism…patriotism means that you are civically engaged. It doesn't mean just singing the star-spangled banner and saluting the flag."
Trips to Lebanon were also instrumental in reinforcing Nader's Arab values. As a freelance reporter in the Middle East region, he depicted the negative influence of the U.S. on Arab countries and what happens "when cultures break down and lose their self-confidence."
On the question of how much immigrants should assimilate into the overarching American culture, Nader says it's a matter of give and take: "You have to assimilate because you're part of a new country, and you have to learn about the culture, the ways, and means of the country." Nader noted that each of the many world's cultures that are here in the U.S., has some ethnic knowledge to contribute, but some immigrant groups have blurred that knowledge by fading into the "melting pot" of American culture. A ready example of one contribution to the larger American culture is Arab cuisine, which nutritionists say is one of the best cuisines in the world "in terms of nutrition and diversity and positive effect on health." This led to a flourishing of Arab restaurants all around the U.S.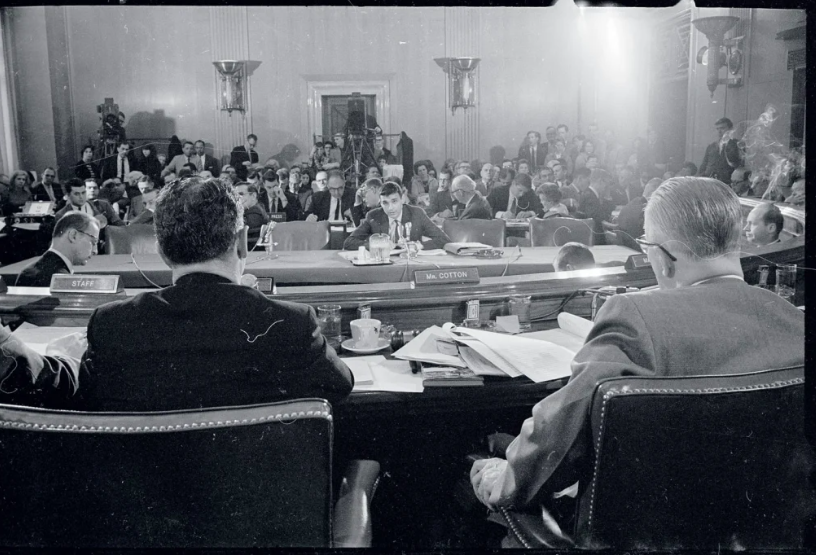 The Takeaway on Nader
A list of "Amazing facts about Ralph Nader" from Discover Walks Blog provides a short list of takeaways on our 13th Arab American Pathfinder. As we've seen, some of these highlights were clearly shaped by his Lebanese Arab immigrant background.
• Ralph Nader is America's most famous and successful crusader for the freedoms of customers and the overall population, a job that has more than once carried him into the struggle with both business and government.
• He initially stood out as truly newsworthy in 1965 with his book Unsafe at Any Speed, which berated the automobile business for creating hazardous vehicles.
• Nader assumed a critical part in the formation of the Environmental Protection Agency, the Occupational Safety and Health Administration, the Freedom of Information Act and the Consumer Product Safety Commission.
• He influenced the decision that all aviation companies ground their 737 MAX 8 aircraft and for a global blacklist of Boeing.
As we noted at the outset, one of the noteworthy Arab Lebanese immigrant influences on Ralph and his siblings was the art of how to listen to others. That capability became critical to Nader's subsequent civic engagement.
Sources:
–"List of Arab Americans, Ralph Nader," Wikipedia, 2023
"The Seventeen Traditions": An Interview with Ralph Nader," Arab America, 2/6/2019
–" Top 10 Amazing Facts About Ralph Nader," Discover Walks Blog, 3/31/2022
John Mason, PhD., who focuses on Arab culture, society, and history, is the author of LEFT-HANDED IN AN ISLAMIC WORLD: An Anthropologist's Journey into the Middle East, New Academia Publishing, 2017. He has taught at the University of Libya, Benghazi, Rennselaer Polytechnic Institute in New York, and the American University in Cairo; John served with the United Nations in Tripoli, Libya, and consulted extensively on socioeconomic and political development for USAID and the World Bank in 65 countries.
Check out our Blog here!