Arabs Hosting World Cup, Morocco 2030 and Saudi Arabia 2034
By: Maryem Bouatlaoui / Arab America Contributing Writer
Qatar's Success Story

The exhilaration of the 2022 Qatar World Cup still resonates almost a year later. Nostalgic memories of extravagant performances, historical feats for national teams, and family bonding come to the surface when reminiscing over the 2022 World Cup.
Qatar is the first Arab country to host the World Cup. The announcement of Qatar hosting the World Cup sparked international concern as many were skeptical that a small country like Qatar with a population of 2 million would be capable of hosting an international sports event.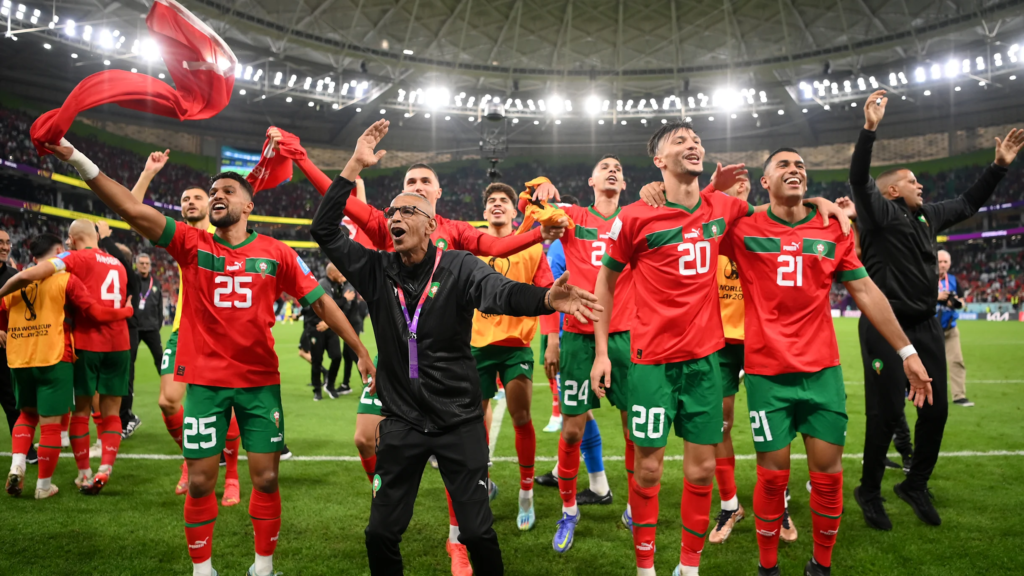 Nonetheless, history was made in the 2022 World Cup, especially in the Arab world. Saudi Arabia's soccer team won its match against Argentina. King Salman of Saudi Arabia declared a national holiday to mark the team's remarkable victory. Morocco's national team advanced to fourth place in the World Cup, eliminating superstar soccer player Cristiano Ronaldo during their match against Portugal. Morocco became the first team from an African or Arab country to qualify for the FIFA World Cup semi-finals.
History was being made on and off of the field. The FIFA pledged that the 2022 Qatar World Cup would be the first carbon-neutral World Cup. Qatar 2022 also saw female referees officiating a men's World Cup match for the first time.
Qatar's successful hosting of the 2022 World Cup opened up the landscape for the Arab world's participation in hosting the World Cup.
Morocco in 2030
The collaborative initiative known as the Morocco-Portugal-Spain 2030 FIFA World Cup bid signifies a joint effort by Morocco, Portugal, and Spain to host the highly anticipated 2030 FIFA World Cup. Originally, Morocco expressed its individual interest in hosting the tournament in mid-2018. In the past, Spain and Portugal had also teamed up for joint bids in 2018 and 2022, albeit without success. Morocco, on the other hand, had pursued the opportunity independently, submitting bids for the 1994, 1998, 2006, 2010, and 2026 World Cup editions, all of which proved unsuccessful.
On March 14th, 2023, King Mohammed VI of Morocco announced a strategic shift in their approach. Morocco decided to join forces with Spain and Portugal in a co-host bid, aiming to enhance their prospects of securing the hosting rights for the 2030 World Cup. On 4 October 2023, Spain, Portugal, and Morocco were chosen as the host countries for the 2030 FIFA World Cup.
On 22 June 2023, the president of the Royal Moroccan Football Federation Fouzi Lekjaa revealed the list of cities and stadiums that Morocco will present as part of their candidacy. The cities include Rabat, Casablanca, Tangier, Agadir, Marrakech, and Fes. Lekjaa also announced that Morocco is undergoing the establishment of a new stadium, and investing in renovations in existing stadiums.
Saudi Arabia in 2034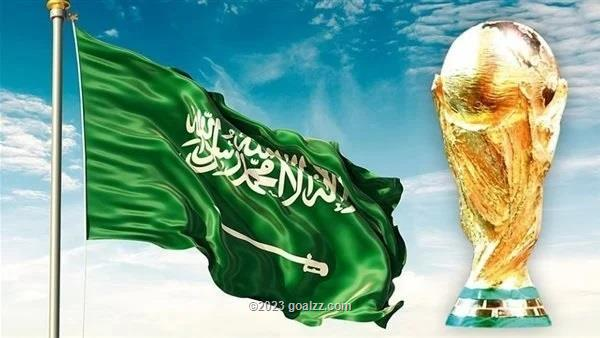 Saudi Arabia will be hosting the 2034 World Cup. Interestingly, it was the only nation to submit a bid in time for FIFA's deadline of October 31, 2023. This comes after Saudi Arabia retracted its 2030 bid alongside Greece and Egypt, switching to a solo 2034 bid.
More information is yet to be revealed about Saudi Arabia's strategy and stadium developments.
The Future of Arab World Cup Hosts
The participation of Arab countries in hosting international sports events, such as the World Cup, holds immense significance on multiple levels. Firstly, it fosters cultural exchange and understanding by bringing together diverse nations, promoting dialogue, and breaking down cultural barriers. Such events provide a platform for showcasing the rich heritage, traditions, and hospitality of Arab nations, allowing the global audience to appreciate their unique culture. Secondly, hosting major sports events stimulates economic growth by attracting tourists, creating job opportunities, and boosting local businesses. It encourages infrastructural development, improving transportation, accommodation, and sports facilities, thereby leaving a lasting legacy for the host country. Additionally, it serves as a catalyst for sports development within the region, inspiring local communities and nurturing sporting talent. Lastly, international sports events in Arab countries amplify the region's global visibility, promoting a positive image and dispelling misconceptions, ultimately contributing to greater international cooperation and harmony.
We all await to relive the excitement of the 2022 Qatar World Cup in Morocco in 2030 and Saudi Arabia in 2034.
Check out Arab America's blog here!