Business Directory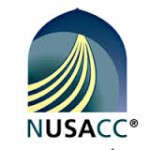 Business Genre
The National U.S.-Arab Chamber of Commerce was established over 40 years ago and is America's longest serving organization dedicated to U.S.-Arab business.  With offices in New York, Houston, Los Angeles, and its headquarters in Washington DC, NUSACC covers the nation from coast-to-coast and is the only entity in the United States with official recognition conferred by the League of Arab States and the General Union of Arab Chambers of Commerce, Industry, and Agriculture.  This unique designation provides NUSACC with unparalleled access to U.S. and Arab embassies, high-level government officials, senior business leaders, and chambers of commerce in the United States and throughout the 22 nations of the Arab world.
NUSACC is an independent, nonpartisan, nonprofit organization (501-c-6) with a membership that consists of U.S. and Arab businesses representing a wide range of sectors.  The Chamber works with more than 20,000 companies.  Most of these are small and medium-sized enterprises (SMEs), but NUSACC also includes numerous Fortune 500 companies among its members.

Business Genre
Our goal is to provide our customers with high quality Flooring, Furniture and Mattresses, delivering unparalleled service and beautiful style. All at an excellent value. Decorating your home is affordable at 1 Stop Carpet and Furniture Décor.
We carry a large selection of the latest beautiful styles and colors of flooring, furniture and mattresses in our large 15,00 square foot showroom. We would be happy to help you select the perfect flooring or beautiful furniture for your home or business.
We are committed to providing exceptional service to all our valued customers.

Business Genre
With an innovative approach to  Public Relations, and Community Outreach, 3D Consulting and Communications LLC, provides experienced consulting and communications counsel to government, corporations, organizations and educational institutions.
3D specializes in customized diversity training and cultural competency programs, strategies, events and initiatives, to successfully increase awareness and improve productivity.
Utilizing our diverse reputable experience, 3D provides customized client attention, tailored to fit each unique need, to strategically develop and advance products, services, brands, or visions.