Organizations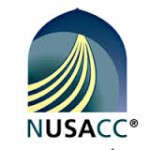 Business Genre
The National U.S.-Arab Chamber of Commerce was established over 40 years ago and is America's longest serving organization dedicated to U.S.-Arab business.  With offices in New York, Houston, Los Angeles, and its headquarters in Washington DC, NUSACC covers the nation from coast-to-coast and is the only entity in the United States with official recognition conferred by the League of Arab States and the General Union of Arab Chambers of Commerce, Industry, and Agriculture.  This unique designation provides NUSACC with unparalleled access to U.S. and Arab embassies, high-level government officials, senior business leaders, and chambers of commerce in the United States and throughout the 22 nations of the Arab world.
NUSACC is an independent, nonpartisan, nonprofit organization (501-c-6) with a membership that consists of U.S. and Arab businesses representing a wide range of sectors.  The Chamber works with more than 20,000 companies.  Most of these are small and medium-sized enterprises (SMEs), but NUSACC also includes numerous Fortune 500 companies among its members.
Business Genre
ACCESS (Arab Community Center for Economic and Social Services) has been serving the community for more than 40 years. Founded by a group of dedicated volunteers in 1971 out of a storefront in Dearborn's impoverished south end, ACCESS was created to assist the Arab immigrant population adapt to life in the United States.
Today, ACCESS is the largest Arab American human services nonprofit in the United States. With eight locations and more than 100 programs serving metro Detroit, ACCESS offers a wide range of social, economic, health and educational services to a diverse population.
ACCESS continues to honor its Arab American heritage while serving as a nonprofit model of excellence. The agency is dedicated to community-building, focused on service to those in need. Through initiatives like the Arab American National Museum (AANM), the National Network for Arab American Communities (NNAAC), ACCESS Growth Center, and the Center for Arab American Philanthropy (CAAP), ACCESS serves all Americans.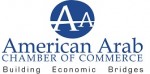 Business Genre
The goals for which the Chamber was established in 1992 are as vital today as they were at the Chamber's founding, to help Arab American businesses grow and flourish. The Chamber seeks to elevate the stature of Arab American businesses, build alliances with the larger corporations and provide products and services that help the Arab American business. The mission of the American Arab Chamber of Commerce is to build economic bridges by supporting, assisting and strengthening member businesses both domestically and internationally. The Chamber provides business referrals, member promotion, networking events, educational seminars, information exchange through newsletters and other publications, group health insurance, and many other benefits and services. The Chamber also serves as the voice of its members with lawmakers, governmental agencies and local entities.