Education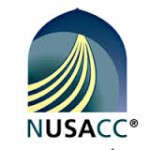 Business Genre
The National U.S.-Arab Chamber of Commerce was established over 40 years ago and is America's longest serving organization dedicated to U.S.-Arab business.  With offices in New York, Houston, Los Angeles, and its headquarters in Washington DC, NUSACC covers the nation from coast-to-coast and is the only entity in the United States with official recognition conferred by the League of Arab States and the General Union of Arab Chambers of Commerce, Industry, and Agriculture.  This unique designation provides NUSACC with unparalleled access to U.S. and Arab embassies, high-level government officials, senior business leaders, and chambers of commerce in the United States and throughout the 22 nations of the Arab world.
NUSACC is an independent, nonpartisan, nonprofit organization (501-c-6) with a membership that consists of U.S. and Arab businesses representing a wide range of sectors.  The Chamber works with more than 20,000 companies.  Most of these are small and medium-sized enterprises (SMEs), but NUSACC also includes numerous Fortune 500 companies among its members.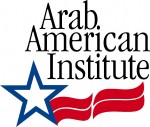 Business Genre
The Arab American Institute (AAI) represents the policy and community interests of Arab Americans throughout the United States and strives to promote Arab American participation in the U.S. electoral system. AAI focuses on two areas: campaigns and elections and policy formation and research. The Institute strives to serve as a central resource to government officials, the media, political leaders and community groups and a variety of public policy issues that concern Arab Americans and U.S. _ Arab relations.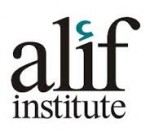 Business Genre
The mission of the Alif Institute is to foster the understanding and appreciation of Arab culture.