Charity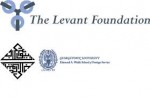 Business Genre
Middle East Ministry (MEM) advocates for justice, peace and reconciliation between Israel and Palestine. MEM also seeks to educate the parish and community by sponsoring speakers, films and other up-to-date presentations on the situation in Palestine and Israel.
Randy & Doni Heyn-Lamb
AllSaintsMEM@yahoo.com
Juliana Serrano, Senior Associate for Peace & Justice
626.583.2731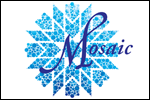 Business Genre
The Mosaic Foundation is an American charitable and educational organization dedicated to improving the lives of women and children, and to increasing awareness and understanding about the peoples of the Arab World in the United States.
This year Mosaic has dedicated its time and resources to spreading the message that access to clean, reliable sources of water is one of the most effective ways to improve health, decrease poverty, and strengthen developing nations.