Taste of Travel: Lebanese Dinner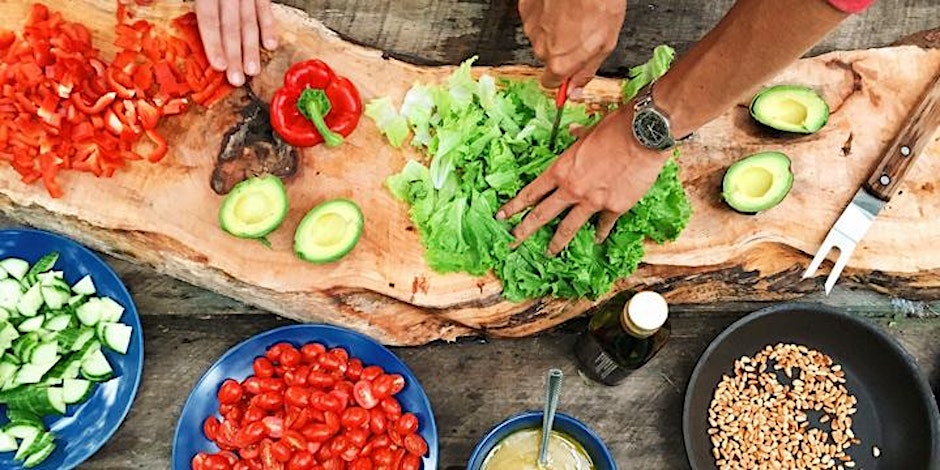 Date/Time
Date(s) - 08/21/2023
6:00 pm - 8:00 pm
Location
Mitchell Hall
Categories
Cost:
90 USD
Contact Person:

Email:

Website:
https://www.eventbrite.com/e/taste-of-travel-lebanese-dinner-tickets-619294746257
Phone:

Organization:


"Lebanese meals are meant to be shared. Join food writer and chef-instructor Shawnie Kelley for a class inspired by her time living in Nice, France, where a large Lebanese population shares its culinary traditions through restaurants and street food. Through many dinners with Lebanese friends and their families, she learned an important component to Lebanese dining is having a variety of dips and dippers.
Here we learn to make the easy and delicious labneh (strained yogurt with lemon and herbs), bright and zingy tabbouleh (bulgur, parsley, tomato salad), and baba ghanouj (smoky roasted eggplant dip) with pita bread, chips and vegetables for dipping. You will hone your knife skills in this class as you chop and dice the many ingredients. We'll make fattoush, a salad of seasonal vegetables topped with fried pita bread or chips. For the main course, shish taouk with toum — marinated grilled chicken skewers with garlic sauce — is a gourmet treat. The French culinary influence on Lebanese cuisine is seen in toum, a lemony, garlicky sauce similar to aioli, which pairs beautifully with grilled chicken. At the end of class, enjoy your dinner with a glass of wine.
You will be standing, cooking, and working for most of the class
Please wear comfortable, closed-toe shoes and have long hair tied back.
If you need to cancel your class booking, you can do so up to 48 hours before the class to receive a refund or class credit."