Tesla to Neo and NamX? Morocco's first car models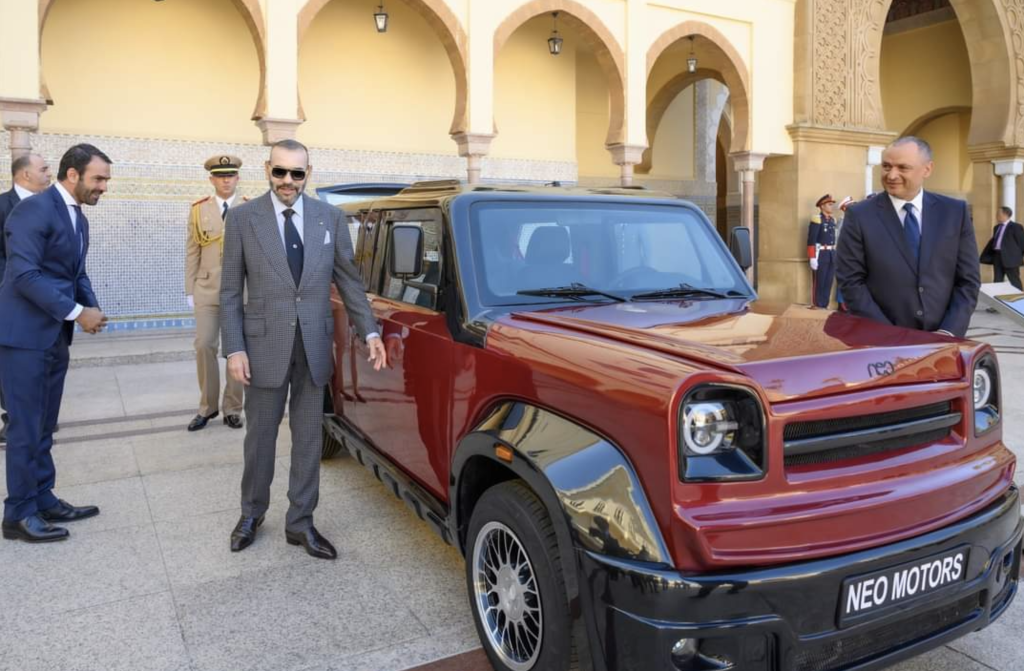 By: Maryem Bouatlaoui / Arab America Contributing Writer
Unveiling at the Royal Palace in Rabat
Earlier last week, on May 15th, 2023, King Mohammed VI unveiled Morocco's first car models from Moroccan automobile companies, Neo Motors and NamX, at the Royal Palace in Rabat. CEOs of both companies, Nassim Belkhayat and Faouzi Annajah, presented the king Morocco's first 100% Moroccan car and hydrogen-powered vehicle.
The Car Models
The Neo Motors car model, also referred to as the Neo Car, is a three-door SUV drawing from the 1940s Jeep Willys model. In an interview with Moroccan news media outlet, Medi1, CEO of Neo Motors, Nassim Belkhayat stated that he envisions the Neo Car to be Morocco's version of Germany's Volkswagen, which translates to "people's car" in German. He believes the model will attract various types of Moroccan individuals including young people, families, and adventurers.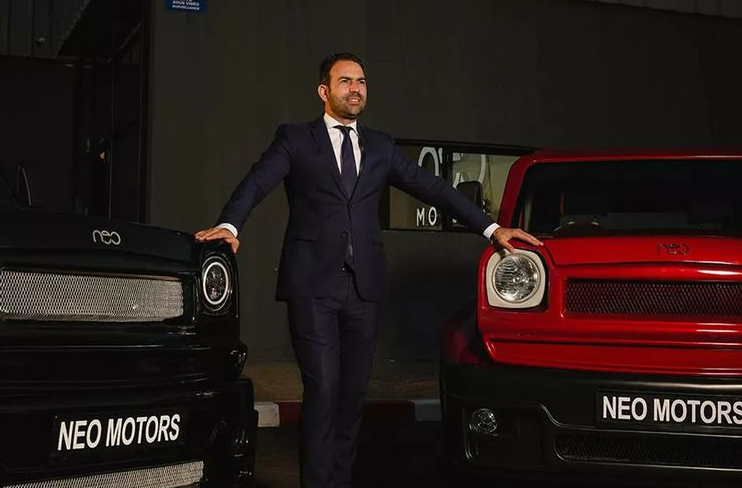 Neo Motors is currently working on opening its official manufacturing complex in Ain Aouda, Rabat with a $15 million budget. The company reports that it will produce 27,000 units annually. During his interview with Medi1, Belkhayat stated that the car will range from $17,500 to $19,500.
The Neo Car is expected to launch in 2024.
NamX's Hydrogen Utility Vehicle (HUV) is a high-tech car, equipped with a hydrogen tank and six removable hydrogen capsules. The capsules, composed of green hydrogen, are rechargeable and take less than four minutes to recharge. NamX aims to create "the cleanest possible carbon footprint." This statement is further emphasized by both CEOs of NamX, Faouzi Annajah, and Thomas de Lussac in a press release: "NAMX's HUV is part of a large-scale industrial and technological project whose ambition is to reconcile human mobility and environmental preservation thanks to green hydrogen."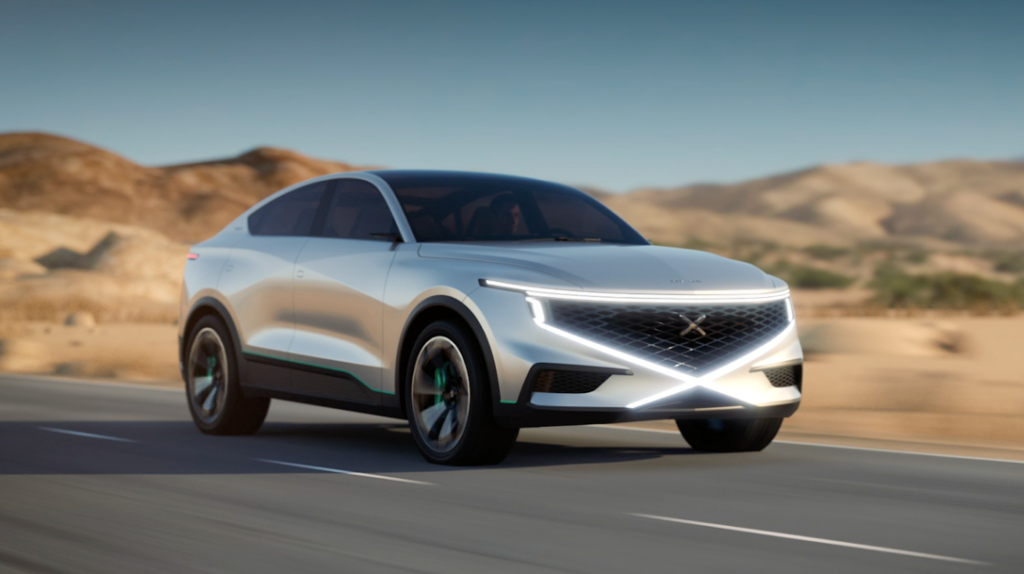 The exterior of the HUV car, designed by the Italian car company Pininfarina, aims to cultivate "the best driving experience to infinite mobility, with style."
The NamX HUV is set to release in 2025.
The Entrepreneurs
CEO and co-founder of Neo Motors, Nassim Belkhayat, grew up in France and graduated from the University of Toulouse with a degree in business law and capital markets. Belkhayat worked for many major business law firms in France before launching a renewable energies asset management company. In 2011, Belkhayat decided to return to Morocco to focus on technology, creating his first company in renewable energies. In 2018, Belkhayat and Mehdi Bensaïd, the Minister of Youth, Culture, and Communication of Morocco, co-founded Neo Motors.
During an interview with Hepress France, Belkhayat stated, "This decoration is a consecration of 7 years of work, patience, passion, hard times… We have seen the project which nearly died on two or three occasions for [many] reasons. It's an obstacle course." Despite the hardships, Neo Motors has achieved the ultimate success in creating Morocco's first car model.
Faouzi Annajah, CEO and co-founder of NamX, also grew up in France. Annajah drew inspiration from his father who worked for the French automobile company, Renault, for over thirty years. This legacy coupled with his passion to protect the environment initiated the launch of NamX in 2017 with co-founder, Thomas de Lussac. NamX specializes in elevating the automobile industry by prioritizing innovation and environmental preservation with green hydrogen. In an interview with Medi1, Annajah stated, "I want to make a premium automobile brand, the first story in Africa, and, therefore, in Morocco."
Morocco's Future in the Automotive Industry
Both initiatives aim to redefine Morocco as a competitive landscape for automotive production. Morocco is currently the leading car manufacturer in Africa; its automotive industry is expected to reach a value of $5.5 billion by 2027.
The Moroccan government encourages investments in the automotive industry. As of 2021, Morocco has signed 25 agreements to facilitate trade between various car companies in the European Union and the United States. Moreover, the nation has set a goal to produce 1 million vehicles by 2025.
Given Morocco's support for the automotive industry, the nation has laid the road for innovation in the automotive industry to thrive.
Check out Arab America's blog here!