Top Koshari Restaurants in Egypt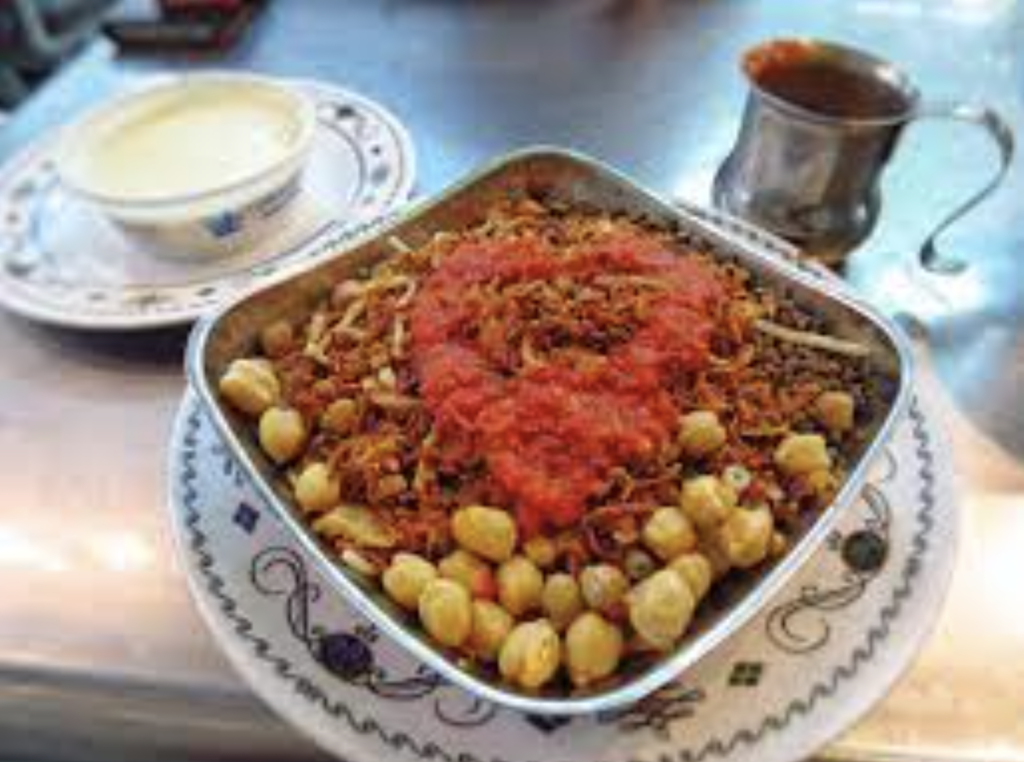 By: Caroline Umphlet / Arab America Contributing Writer
Koshari (كشري) is Egypt's national dish and is quite popular on the street. Koshari actually originated first from India. It is believed that the British brought Kosahri from India to Egypt in the late 1800s.
A basic koshari dish entails a mixture of rice, brown lentils, noodles, fried onions, and chickpeas. It is topped with tomato sauce, vinegar, garlic sauce, and a spicy red sauce if you can handle it. 
Due to the inexpensive cost, easy recipe, and popularity, there are countless koshari restaurants around Egypt. Nothing can compare to an Egyptian mom's cooking if you're lucky enough to be invited to the table. However, if you want to experience the best of the best, these top Egyptian koshari restaurants will not disappoint. As a bonus, these are all very cheap, where you can get a large, filling meal for under 45 pounds = $2.40 (in June 2022).
In no particular order:
1. Abu Tarek (أبو طارق)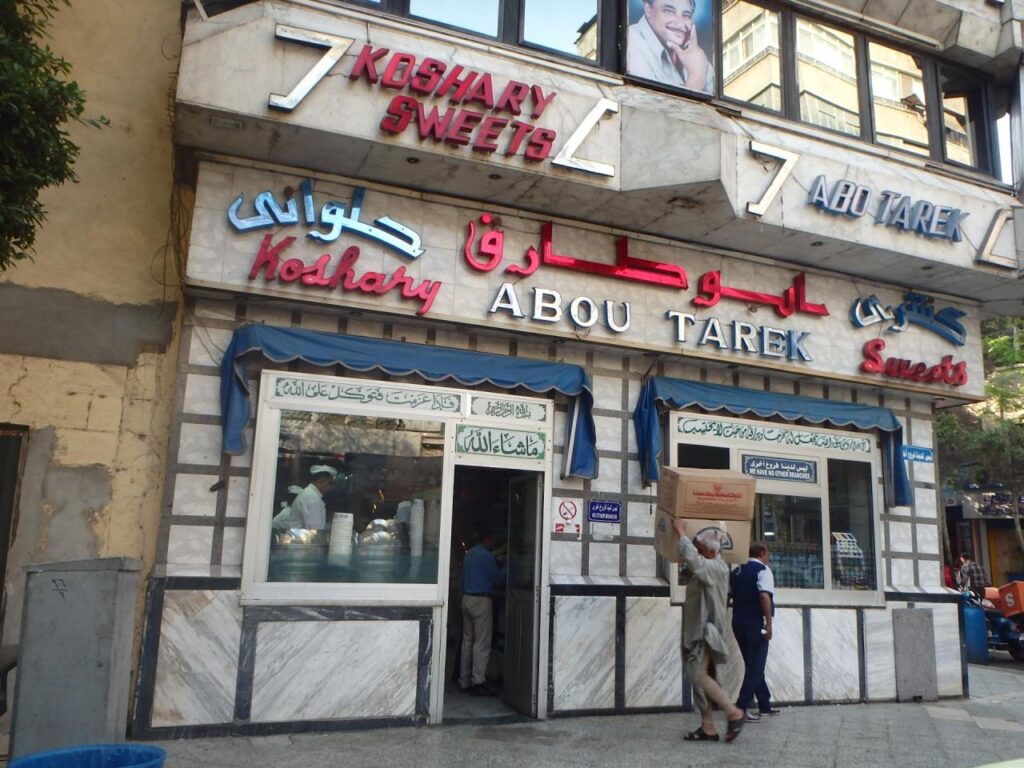 Inarguably, Abu Tarek is the most famous koshari restaurant in Cairo. If you only have koshari once, it should be from Abu Tarek. The owner is known as the King of Koshari or "Malek Al-Koshari." Located downtown, this restaurant has been standing since 1950. It is real local food and only serves koshari, with two options for sizes. There is indoor seating or you can get it to take-away as well as delivered. Abu Tarek has been on CNN, travel blogs, international and local papers, and even in the Guinness World Record for cooking the largest bowl of koshari. Abu Tarek has even spread branches to Saudi Arabia and Dubai. 
2. Koshari Al-Tahrir (كشري التحرير)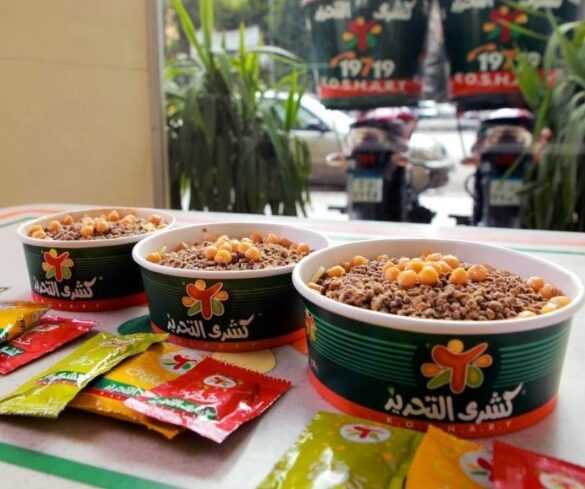 A close second in popularity to Abu Tarek is Koshari Al-Tahrir. They have branches all around Egypt to provide quality meals at a low price. They have been known to have very hot red sauce, so they had to put a physical sign outside warning and prepare their customers for the heat.
3. Saieed Hanafy (سيّد حَنَفي)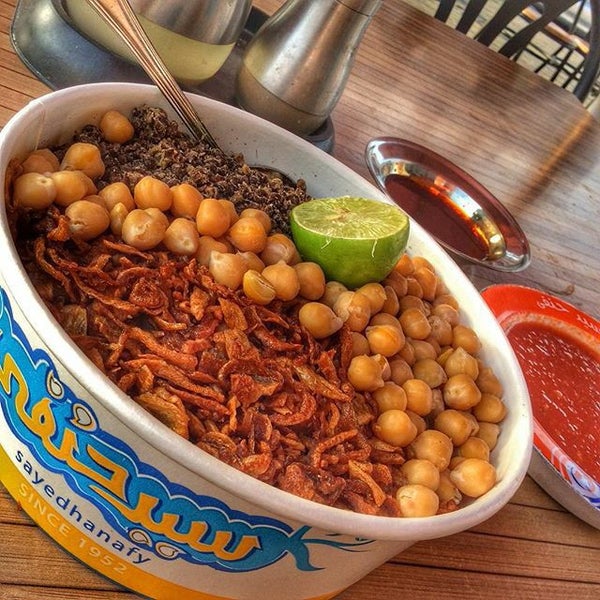 Saieed Hanafy is another popular koshari chain. It first started out as just a koshari cart back in 1952 and has turned into a successful restaurant. Today, the establishment is famous for serving half a lemon with every plate of koshari.
4. Tom and Basal (توم اند بصل)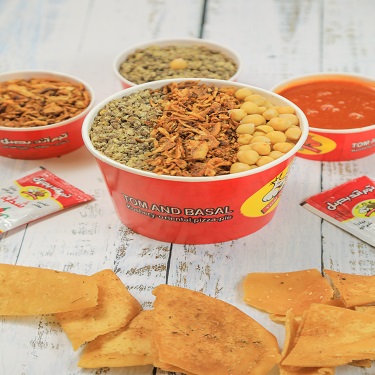 Tom and basal, translated into English, literally mean "garlic and onion." This unique name is an intentional play on words from the popular American TV series "Tom and Jerry." To combat their competition, they also serve pies and pizza instead of just koshari.
5. Koshari Hind (كشري هند)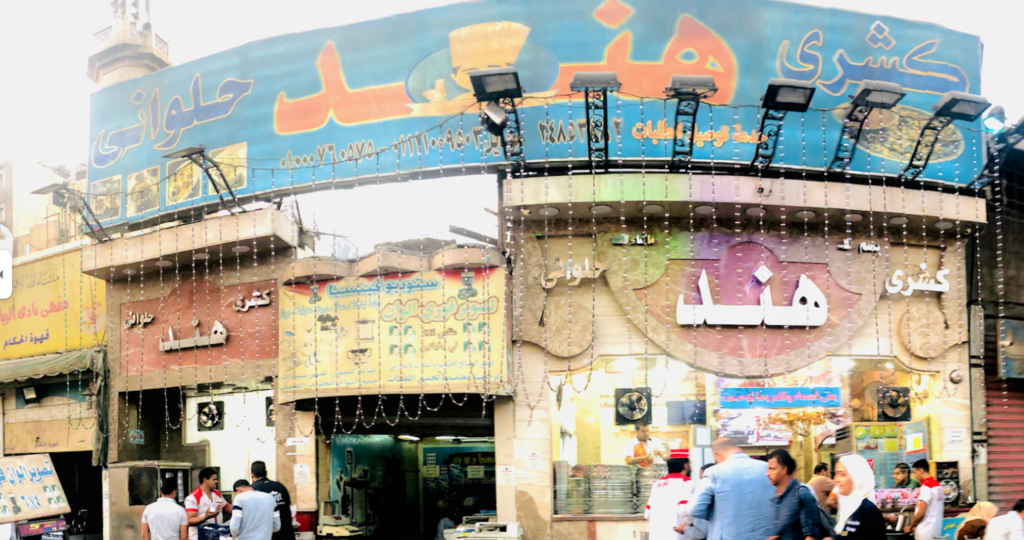 Koshari Hind is loved by many locals and foreigners as well. Some people even make it a point to travel to this restaurant, specifically when visiting Cairo. It brings more of a street food style and environment but is still delicious and something to rave about. They have outdoor seating, although limited, and also serve other Egyptian dishes worth trying.
6. Zööba (زووبا)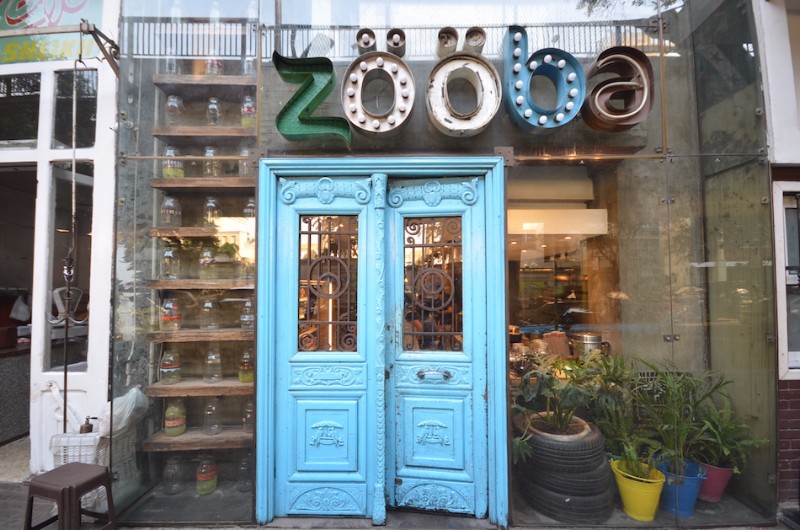 Zööba has grown into an international chain with a large menu of Egyptian foods, including ful, tameya (falafel), hawawshi, shakshuka, and more (They even have a branch in New York!). Local Egyptians have mixed opinions about this restaurant because of its sincerity. Zööba attracts many foreign customers and claims to serve traditional Egyptian food. It's "street food" but essentially gentrified. Their menu has delicious food, but it is not a local environment. It is a little more expensive than usual prices for these foods. Regardless, the Koshari is worth mentioning and at some branches, they provide outdoor seating at night to enjoy the atmosphere with friends.
7. Koshari Al Embrator (كشري الاِمبراطور)
Also, with multiple branches around Cairo, Koshari Al Embratori is a classic with locals. Simple Egyptian cuisine at a great price is more than sufficient for a quick meal. It is not known to have the most amazing taste or quality, but still a fulfilling meal and an adequate environment.
8. Koshari El-Zayeem (كشري الزعيم)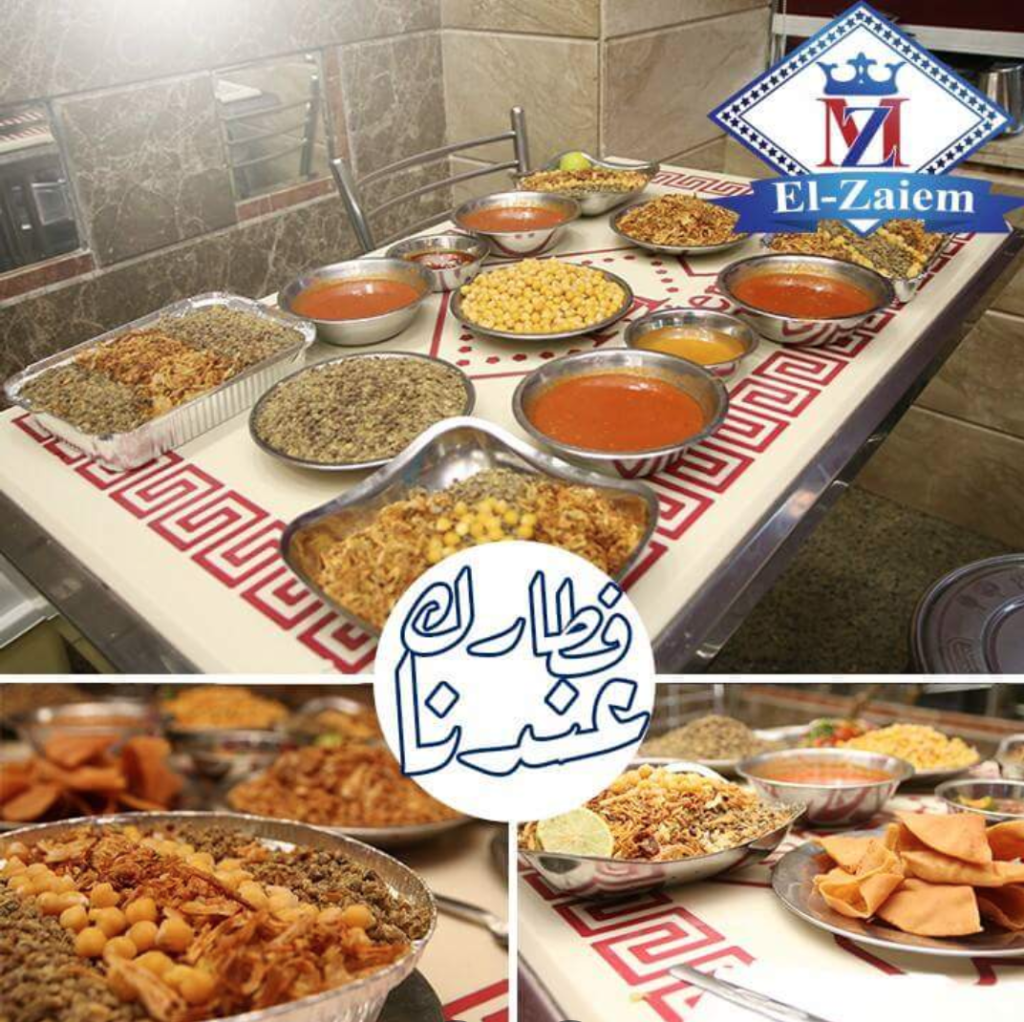 With hundreds of 5-star reviews, this restaurant has branches all over Egypt. They serve food incredibly quickly. They also serve a variety of other traditional Egyptian foods like tawagin, pasta, and feteer. The prices are very reasonable for the portion sizes, with a family serving only 25 Egyptian pounds.
Authentic Egyptian food is not very difficult to find around Egypt, you have to do a little searching. Finding the restaurant, ordering your food in all the chaos, and trying to find seatings are all a part of the authentic experience of a koshari restaurant. Egypt's love for Koshari is almost tangible. With a price you cannot beat and an original flavor, you will understand the enthusiasm once you try it.
Check out Arab America's blog here!