How Arab Descents In Latin America Celebrate Hispanic Heritage Month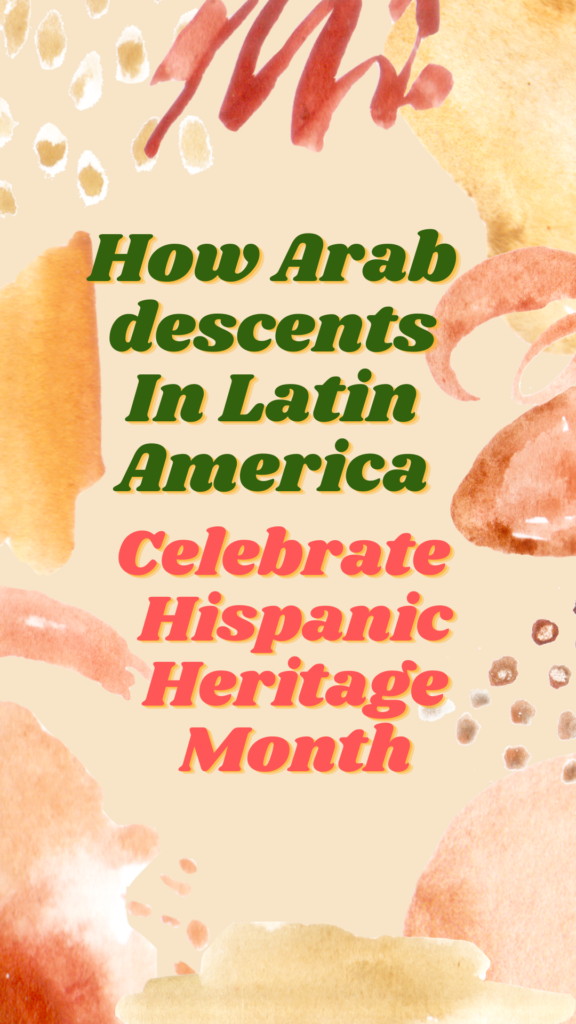 Design Credits: Canva.com Rina Acevedo
By: Rina Acevedo / Arab America Contributing Writer
Hispanic Heritage Month
Every year, Latinos celebrate Hispanic Heritage Month from September 15th to October 15th, celebrating the histories, cultures, and contributions of citizens whose ancestors came from Spain, Mexico, the Caribbean, and Central and South America. September 15th is significant because it is the anniversary of the independence of Latin American countries like Costa Rica, El Salvador, Guatemala, Honduras, and Nicaragua. Mexico and Chile citizens gather to celebrate their Independence Day on September 16th and 18th, and Columbus Day, or Día de la Raza, is celebrated on October 12th, all falling within this 30-day period. We previously discussed how certain foods have roots that trace back to Arab nations, as well as famous Latino contributors with Arab heritage, we continue week two of this segment as we explore the celebrations in South and Central America that Latin Arabs/Arab descents can partake in to celebrate this upcoming Hispanic Heritage Month.
Nicaragua: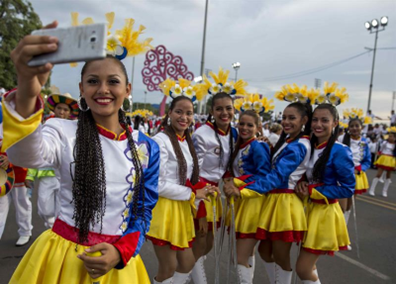 In Nicaragua, the Central American Patrimonial festivities begin on the first day of September, as they celebrate with parades and marching bands from local schools participate. On September 15th, the Act of Independence of Central America is read in all state schools. In the past, one of their celebratory activities on the day of independence included a musical festival. Nicaraguans' main celebration is in their capital city of Managua to celebrate Independence Day. A battle of the bands called Festival Nacional de Bandas Rítmicas (National Festival of Rhythmic Bands) is where students perform with traditional music and festive dancing while competing in front of a panel of judges.
Guatemala: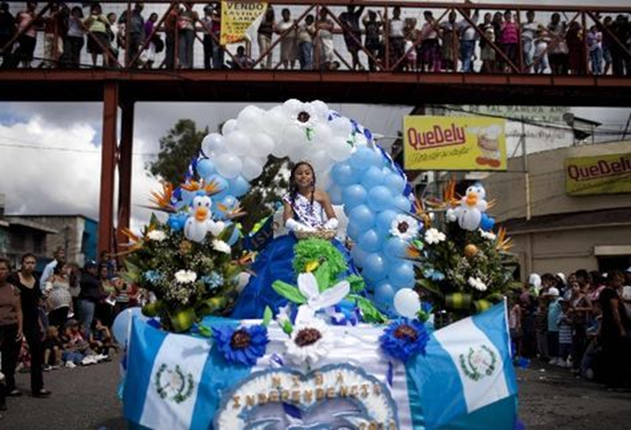 Guatemala begins preparing for Independence Day festivities well before the national holiday. Students rehearse dances and musical performances. Their celebrations include dancing, music, parades, lots of food, and a fireworks display. Marching bands and school groups perform, and it's a great honor to be chosen to participate.
El Salvador: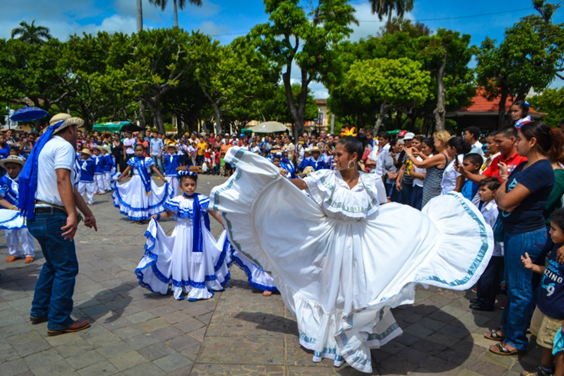 September 15th is a National Holiday in El Salvador as it celebrates its independence as well as its neighbors in Central America. It's a celebration marking the Republic of El Salvador's freedom from Spain in 1821. El Salvador's Independence Day celebrations start with schools participating in a massive parade with dancing and marching. They also have a military parade to commemorate the day.
Honduras: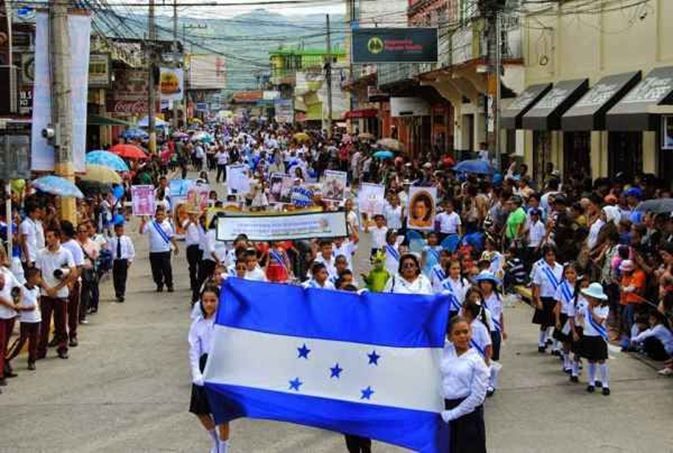 Although September 15th is their actual Independence Day, the celebrations continue throughout the month. Independence Day celebrations kick off on the first of September in Honduras. Every town has parades—some Honduran municipalities even close main highways for the festivities because of the many parades.
Belize: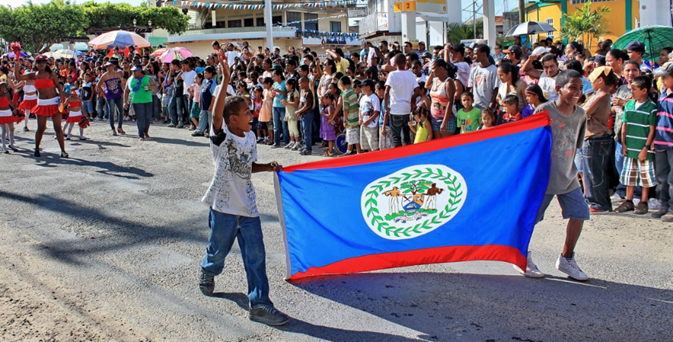 In Belize, Independence Day takes place on September 21. This date is when the Hispanic nation in Central America gained independence from British rule, occurring during National Hispanic Heritage Month. During the day, large groups turn out to watch parades, the biggest of which occurs on Albert Street in Belize City. People dance to Soca music and watch fireworks in the evenings. It's also a popular time for families to hold barbecues.
Chile: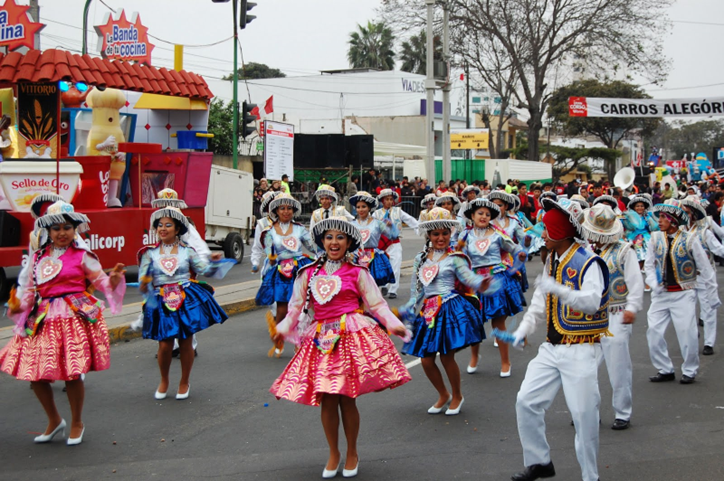 The people of Chile celebrate Independence Day on September 18th, just a few days after many Latinos in Central America observe their version of the holiday. Its timing also places its observance within National Hispanic Heritage Month. The date of September 18th corresponds to the signing of the Chilean Declaration of Independence in 1810. However, the country did not gain complete freedom from Spain until February 12, 1818. Independence Day celebrations in Chile are known as Fiestas Patrias and many citizens gather locally to celebrate with parades, demonstrations by traditional cowboys called huasos, live music, and dancing.
Costa Rica: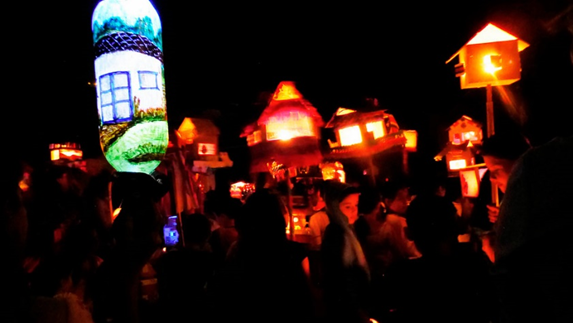 Costa Rica's Independence Day celebrations officially begin on the evening of September 14th. People join in an enthusiastic singing of the National Anthem. The Desfile de Faroles, (the parade of homemade lanterns) begins. The lanterns symbolize the original freedom torch. The fireworks spectacle follows the parade.
With these beautiful and colorful parades, Latin Arabs are an integral part of these celebrations – it is a month full of joyful pride and everyone is welcome to join. With all the delicious cuisine displayed all over the celebratory scenes and everyone partaking in folkloric dances, businesses thrive during these events while families all over the Americas gather to commemorate the celebration of Latin America's Independence days.
Visit Arab America's blog here!